Ford will recall about 3 million vehicles equipped with Takata airbags after the National Highway Traffic Safety Administration (NHTSA) rejected the company's 2017 petition to avoid such a move.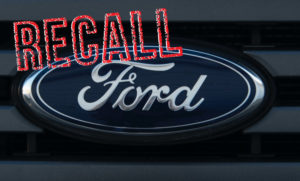 The current Ford recall affects the following vehicles: 2007-2010 Ford Edge; 2006-2012 Ford Fusion; 2005-2006 Ford GT; 2005-2014 Ford Mustang; 2004-2011 Ford Ranger; Lincoln MKZ/Zephyr (2006-2012), MKX (2007-2010) and Mercury Milan (2006-2011) vehicles.
The Defect
The ammonium nitrate propellant used to inflate the driver's airbags is showing signs of decay. This could lead to the airbag deploying slowly during a crash and it failing to protect you as it's designed. It could also lead to the inflator exploding. The metal shrapnel from an exploding inflator could cause serious injury or death.
The Remedy
Parts are available to order for all vehicles, and Ford urges customers to contact their dealer immediately for free repairs, according to its website.
Enter your 17-digit VIN on NHTSA's website to determine whether your vehicle has any open recalls that need to be addressed.
Every day, we at Terrell • Hogan, represent victims of personal injury and wrongful death as they seek justice, and lawsuits we have pursued have prompted safety changes.  However, that came after the incidents, accidents and injuries happened. We believe it is important to try to help prevent injuries and wrongful deaths. One way is to publish information about recalls of defective and dangerous products.
Related: 6 Million Vehicles Involved in GM Airbag Recall – Government Rules Takata Airbags Defective