Ford issues another airbag recall due to Takata inflators.

Takata inflators have resulted in the deaths of at least 27 people worldwide and 18 in the United States, and over 400 reported injuries.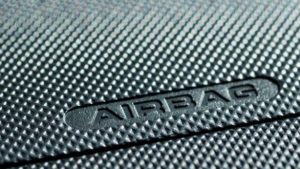 Safety Recall Report Report 21V-081 reports recalls on certain 2005-2014 Mustang, 2004-2012 Ranger, 2006-2011 Mercury Milan, 2005-2006 Ford GT, 2006-2012 Fusion, 2007-2010 Edge and Lincoln MKX, and 2006-2012 Lincoln MKZ vehicles.
The Defect
Ford says vehicles may have had outdated Takata parts installed during accident repairs after the original Takata recall maintenance was completed. Certain airbag modules weren't removed from stock and Ford couldn't account for some of the outdated parts.
Takata airbag inflators have been being replaced because the ammonium nitrate propellant used to inflate the airbags was showing signs of decay. This could lead to the air bag deploying slowly during a crash and it failing to protect you as designed. It could also lead to the inflator exploding. The metal shrapnel from an exploding inflator could cause serious injury or death.
The Remedy
Owners will be notified by mail and instructed to take their vehicle to a Ford or Lincoln dealer to have their airbag inspected and replaced if necessary. There will be no charge for this service.
Enter your 17-digit VIN on the NHTSA's website to determine whether your vehicle has any open recalls that need to be addressed.
Related: Ford to Recall 3 Million Vehicles with Takata Airbags
Related:  6 Million Vehicles Involved in GM Airbag Recall – Government Rules Takata Airbags Defective