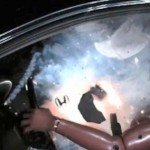 In April, 2013 we notified consumers about millions of cars being recalled due to defective airbags supplied by Takata Corp. (Millions of Airbags Recalled). This week, Toyota has recalled 766,300 vehicles for those same airbags. Toyota believe it had repaired all the cars and trucks for risk of shrapnel blasting out of the front passenger airbag, but has now discovered that is not the case.
Toyota has learned that Takata might not have provided a complete list of defective airbag units. Toyota states the defective airbags blast out the bags with too much force, sending what amounts to shrapnel into the front seat passenger and can propel fragments toward occupants.
Takata has a history of fines and jail sentences in the U.S. for corruption among its executives, sold the defective airbags to GM, Honda, Nissan, Mazda and BMW.
This recall includes the following vehicles:
2003-2004 Toyota Corolla, Corolla Matrix, and Tundra
2002-2004 Sequoia
2002-2004 Lexus SC 430 coupes
Toyota Orders Big Recall Tied to an Air Bag Part
Toyota Renotifies Owners of Certain Previously Recalled Vehicles
Warning ! Counterfeit Air Bags Are Extreme Safety Risk
At Terrell • Hogan, protecting families from accidents and personal injury is what we do every day. We know that it's best to try to find ways to prevent injury and loss before they happen. So, until there's a solution to this worrisome problem, Terrell • Hogan will continue to repeat recall information to help keep you informed and safe.