Transmission fluid leak may lead to a complete stall in traffic or fire when leaked onto extreme heat surfaces.
The Safety Recall Report 20V-668 reporting recalls on 12 GM Models: Cruze, Equinox, Malibu, LaCrosse, Traverse, Terrain, Encore, Enclave, XT4, Blazer, Acadia and XT6.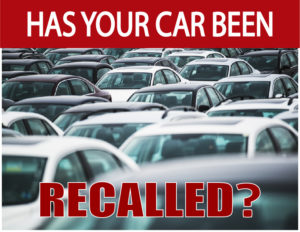 Over 200,000 vehicles are potentially affected. 1% are estimated to have the defect.
The Defect
The start-stop transmission accumulators are missing two bolts. The missing bolts may allow transmission fluid to leak. This fluid could catch fire if leaked onto an ignition source or another extreme temperature surface. Leaking fluid may also cause the vehicle to stall in traffic.
The Remedy
Dealers will inspect the accumulators and replace it if any of the bolts are missing.
Enter your 17-digit VIN on the NHTSA's website to determine whether your vehicle has any open recalls that need to be addressed.
Every day, we at Terrell • Hogan, represent victims of personal injury and wrongful death as they seek justice, and lawsuits we have pursued have prompted safety changes.  However, that came after the incidents, accidents and injuries happened. We believe it is important to try to help prevent injuries and wrongful deaths. One way is to publish information about recalls of defective and dangerous products.