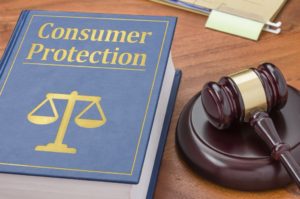 The Consumer Federation of America is advocating for consumers in the relief being given corporations due to the COVID-19 crisis. These include:
Suspension of debt collections, legal proceedings, wage garnishments, repossessions and selling of debt;
A moratorium on negative credit reporting for at least four months, so that out-of-work consumers who can't pay their bills on time won't see their credit destroyed;
180 day Forbearance for homeowners struggling to pay their mortgages;
A nationwide, 180-day halt to evictions of tenants and recompense of lost rents for landlords suffering economic hardship;
Canceling student loan payments during the crisis. 
A 36 percent cap on high-interest loans, such as payday loans, tax refund anticipation loans, and car title loans.
 The Consumer Federation of America is also advocating that any bailout of the travel industry must allow consumers to get cash refunds for airline tickets they no longer wish to use because of the virus and that consumers not lose fees prepaid for lodging they won't use. 
Consumers' credit also needs protection from COVID-19, consumer group says