Over 1 million Toyota and Lexus models from 2013-2014 are being recalled due to a fuel pump issue, according to Consumer Reports.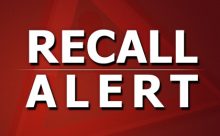 The National Highway Traffic Safety Administration (NHTSA) documents Safety Recall Report 20V-012, reporting recalls on 20 models of Toyota and Lexus vehicles. They cannot estimate the percentage that will have the defect.
The Defect
Affected vehicles have a fuel pump impellar which can deform due to excessive fuel absorption, resulting in potential malfunctions. Drivers have reported check engine and master warning indicators engaging, rough engine running, not starting and vehicle stalling while driving slowly. Rarely, vehicle stalling could occur while driving at high speeds, increasing risk of crash. Many variables are at play, such as vehicle application and geographic location.
The Remedy
The issue is still being investigated and a fix has not been identified. When the remedy is available, it will be offered to owners at no charge. If an owner of one of the affected vehicles has fixed the issue prior to being notified of the recall, instructions for reimbursement will be contained within the notification letter. The notification is expected to occur by March 13, 2020.
Here at Terrell • Hogan, we prioritize preventing injuries and wrongful deaths by spreading information about vehicle recalls. Automobile recalls are issues frequently so please check the status of your vehicle often.