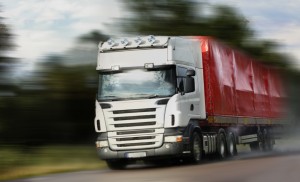 Two U.S. senators have introduced a bill that would electronically limit tractor-trailer speeds to 65 miles per hour by requiring Automatic Emergency Braking (AEB) technology become standard features on motor carriers including large trucks.
The bill would also move to make sure that the minimum insurance requirements for motor carriers are regularly adjusted to the inflation rate of medical costs, as determined by the Bureau of Labor Statistics. The current minimum insurance requirements for motor carriers were created in in 1980 and have never been adjusted for inflation.
It's About Saving Lives
Sens. Johnny Isakson, R-Ga., and Chris Coons, D-Del., saying the AEB would save lives on the nation's highways. Most large trucks on U.S. highways currently the speed-limiting software built in, but it's not always used. The $500 safety feature – might have prevented these deaths and countless others across the country
The adjustment to the insurance requirements will make sure that those injured in a crash with a large truck receive adequate compensation to recoup losses, receive the medical care necessary to heal and prevent taxpayers from footing the bill for negligent companies and their drivers.
If You're in an Accident
Trucking accidents occur every day in Jacksonville, and across North Florida and South Georgia. When investigating trucking accidents, we don't focus solely on the truck driver. There could be multiple defendants, including the driver, owner, broker, shipper or insurer.  It's important to work with a law firm that understands the trucking industry, how it operates, and who the responsible parties may be. At Terrell • Hogan, we represent the injured as they seek justice. We want to help make sure that your rights are protected if you or your loved ones are involved in a crash involving a big rig truck.