Jacksonville Area Legal Aid (JALA) provides high quality legal assistance to low income and special needs groups. JALA also provides energetic and affirmative advocacy, all to alleviate the effects of poverty and discrimination on the lives of our fellow community members. What holds them back holds Jacksonville back.
Every September, Terrell • Hogan attorneys participate in JALA's Estate Planning Clinic, this year staffed by  Chris Burns, Leslie Goller, Wayne Hogan, Alan Pickert and Chris Shakib. While that is not the focus of our law practice (we represent victims of personal injury and wrongful death), our lawyers provided extra people-power to get the client information. This helps pro bono specialists in estate planning to help families 1) faced with problems; for example, the aftermath of a death in the family: the bills, ownership of a family home, ownership of a car or 2) making plans to deal with the circumstances families face when death or disability occur so as to lessen problems and avoid family disputes. The "legalities" of such things can be daunting for clients with limited means and unsophisticated backgrounds.  JALA and pro bono attorneys help clients when the law meets their family circumstances. "Helping JALA clients prepare to navigate the legal process was a privilege; it was a brief task for us, but an important step for them," said Wayne Hogan, President of Terrell • Hogan.
JALA Makes a Difference
JALA began when a group of Jacksonville Bar attorneys banded together to provide legal services to those in need. Navigating the courts and legal processes can be intimidating and confusing. Often those that need legal help the most are the least able to afford it.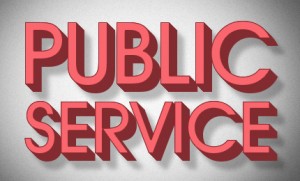 Pro bono involvement offers local attorneys opportunities for professional development and personal reward. Terrell • Hogan partner, Leslie Goller, a former chair of the JALA Board of Directors, spearheaded the event on behalf of the firm.  Giving back to our community is important and JALA is a great way to make a difference for people and our community. Please consider giving your time and support to this important and useful organization.
Terrell • Hogan is strongly committed to public service, and we believe giving back to the community is an important part of our professional responsibility. Terrell • Hogan gives financial support, pro bono representation and service on boards to many worthwhile organizations and causes. We invite you to learn more about JALA and how they help make Northeast Florida a better place to live.