In March we reported that over one million Toyota and Lexus models from 2013-2014 were involved in a fuel pump recall. That recall is expanding to include sixty-five models of newer Toyota & Lexus vehicles.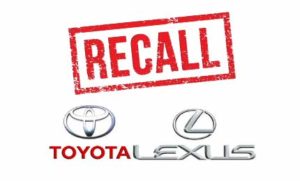 The Safety Recall Report 20V-682, lists 65 Toyota & Lexus vehicles included in the recall. They cannot estimate the percentage that will have the defect.
The Defect
Affected vehicles have a fuel pump impellar which can deform due to excessive fuel absorption, resulting in potential malfunctions. Drivers have reported check engine and master warning indicators engaging, rough engine running, not starting and vehicle stalling while driving slowly. Rarely, vehicle stalling could occur while driving at high speeds, increasing risk of crash. Many variables are at play, such as vehicle application and geographic location.
The Remedy
This recall is anticipated to begin December 23, 2020. Toyota will notify owners and dealers will replace the faulty fuel pump assemblies with an improved one for no charge.
Every day, we at Terrell • Hogan, represent victims of personal injury and wrongful death as they seek justice, and lawsuits we have pursued have prompted safety changes.  However, that came after the incidents, accidents and injuries happened. We believe it is important to try to help prevent injuries and wrongful deaths. One way is to publish information about recalls of defective and dangerous products.
Terrell • Hogan reports Toyota and Lexus Recall for Fuel Pump Issue March 2020