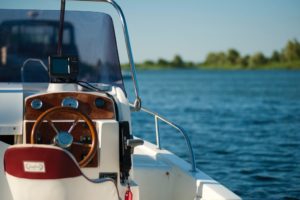 Florida is known for its beautiful waterways and maritime activities which make boating safety knowledge a must for residents and visitors.
Boating can be a lot of fun, but a relaxing day on the water can turn dangerous quickly if boaters don't follow safety regulations and guidelines. 
According to the Florida Fish and Wildlife Conservation Commission's 2019 Boating Accident Statistical Report, there were 723 reportable accidents including 453 injuries, 65 deaths and more than $16 million in property damage. 
The Florida Department of Wildlife and Fisheries Enforcement gets the word out, reminding  people about boating safety during Safe Boating Week. The goal is to persistently provide safety tips for boaters when out on the water including safety gear, operator training, and boat maintenance. 
They also stress the importance of sober boating. In 2019 the FWC cited over 600 people for alcohol and drugs. Boating accidents happen because people believe they can operate their vessels while under the influence. In 2019 32% of the fatalities in Florida boating accidents were caused by alcohol or drugs. If operators are caught operating while intoxicated, they may lose their driver's licenses and boating privileges, be heftily fined, or even spend time behind bars. It just isn't worth it.
At Terrell • Hogan, we represent the injured as they seek justice, but we also know that it's best to try to find ways to prevent injury and loss before it happens. In addition to representing them when tragedy strikes, we hope to help protect people from accidents and suffering wrongful death and personal injury. That's why we feel it's important to help spread this life-saving word about boating safety.