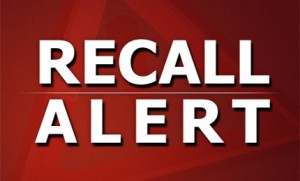 Ford is recalling almost 2 million of its popular F–150 pickup trucks to fix a seat belt defect which can cause vehicle fires.
At issue: an internal component of the seat belt, the pretensioner, that can ignite fires.
According to USA Today, the recall applies to the 2015–2018 model year Ford F-150 made from March 12, 2014 through August 23, 2018 in Dearborn, Michigan and from August 20, 2014 through August 23, 2018 in Kansas City. Ford identified 23 reports of smoke or fire, but no accidents or injuries.
Consumers may take their vehicles to Ford dealers for free repairs.
Investigating Defective Products
When it comes to defective or unsafe automobiles, after a pattern of a defect has been identified, recalls may be issued by the National Highway Traffic Safety Administration and in some cases, the manufacturer. Investigations by auto accident attorneys and products liability attorneys can also lead to recalls and improve safety. At Terrell • Hogan, when a consumer is injured by a dangerous or defective vehicle, we, as personal injury and wrongful death attorneys, can investigate and file a lawsuit to hold the manufacturer accountable.
In 2007 a Florida jury returned a verdict for millions because of the severe injuries to our client, a passenger, who suffered paraplegia after Ford failed to warn about the danger of riding with the seat reclined.
The paraplegia resulted when the accident occurred as the passenger was returning to college and was asleep with her seat reclined. She was unaware that reclining the seat would make her seat belt ineffective in a crash. She slid forward under her seat belt and her upper body flipped over the belt with so much force it permanently damaged her spinal cord.