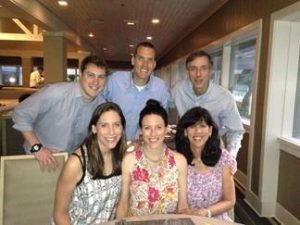 Congratulations to Terrell • Hogan partner, Evan Yegelwel, and his wife, Arlene, for receiving the Rabbi David Gaffney Leadership in Education Award for their generosity and tireless support of Jewish education on the First Coast.
The award was presented on August 9 during Shir Madness, a Jewish music and arts festival that benefits children attending the Galinsky Academy and its educational programs. During the ceremony it was announced that an endowment was created in their  names to award scholarships to students who need financial support. Because of the Covid pandemic, Shir Gladness took place virtually this year.

Evan and Arlene are so deserving of this honor that recognizes them for their decades of contributions to Jewish education and the broader community. I'm one of the luckiest lawyers in the world because I've had the opportunity to work with Evan over many years, and still have him as a law partner and a great friend.