As fears of the coronavirus sweep the nation, WSVN-TV is reporting Florida officials are monitoring price gouging to prevent consumers from being unfairly taken advantage of.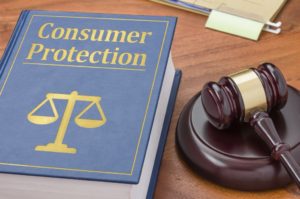 With the growing worldwide spread of the coronavirus, face masks and hand sanitizer have flown off retail store shelves, with consumers turning to the internet, only to find them being offered at outrageous prices.
According to the report, since Florida has not yet declared a state of emergency, the price gouging law is not in effect. Despite that, the Florida Attorney General's office is reporting it has received multiple consumer complaints so far about face masks price gouging. In one complaint that included a screen shot from Tuesday, a pack of 40 masks were being sold on Amazon for $199 to $329. Three days later, the same masks had a nearly $580 price tag.
When asked about price gouging, Amazon told WSVN-TV in a statement that Amazon is no place for price gouging and that it is disappointed that bad actors are making offers attempting to profit from this global health crisis. It has removed tens of thousands of offers from its website and will continue to investigate gouging offers. The Florida Attorney General's Office has contacted Amazon about consumers' complaints.
If Florida declares a state of emergency, the price gouging law will go into effect and consumers will have recourse. In the meantime, if you bought supplies and think you've been price gouged, save your receipt. You may have recourse later.