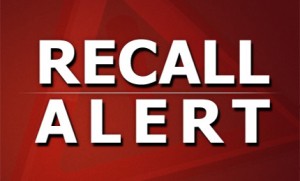 is recalling 134,000 vehicles for possible fire. Vehicles included in the recall include 2016-2017 Maxima, 2015-2017 Murano and 2015-2016 Murano Hybrid. The vehicles recalled contain Nissan's Intelligent Cruise Control, which is adaptive cruise. The defect is the anti-lock brake actuator pump that comes as part of the semi-autonomous feature. This pump could leak brake fluid onto a circuit board under the vehicle's hood, causing a fire in the engine bay.
Ford Motor Co. Is recalling 2,046,297 cars defective door latches. It is the fourth recall for defective door latches in Ford vehicles. The vehicles included in the most recent recall are the 2012–2015 Focus, 2013–2015 C-Max and Escape, 2014–2016 Transit Connect, and the 2015 Mustang and Lincoln MKC. The pawl spring tabs in the interior door latch pulls can break, causing the door to be unsecured. There has been on one accident and three injuries related to the defect.
General Motors is recalling 3,640,162 cars for defective airbags that may not deploy in a crash. The defective sensor module can haphazardly enter a diagnostic mode causing the frontal airbags and seatbelt pretensioners not to deploy, even in an accident. The vehicles included in the recall are the the 2014–2016 Buick Lacrosse, Chevrolet Spark EV, and SS; the 2014–2017 Chevrolet Corvette, Silverado 1500, Trax, Caprice Police Pursuit Vehicle, GMC Sierra 1500, and Buick Encore; and the 2015–2017 Chevrolet Silverado 2500 HD, 3500 HD, Tahoe, Suburban, GMC Sierra 2500 HD and 3500 HD, GMC Yukon, GMC Yukon XL, Cadillac Escalade and Cadillac Escalade ESV.
Repeating Recall Information
With so many recalls in the news, we want to help get the word out.  At Terrell • Hogan, we continually strive to find ways to help prevent injury and loss before they happen. Until a solution is found, we will continue to repeat recall infor­mation about defective vehicles.