Reports of low levels of Nitrosamine contamination, N-Nitrosodimethylamine (NDMA), in some Metformin products outside of the United States have prompted an investigation into the popular diabetes drug in the United States, according to the Food and Drug Administration (FDA).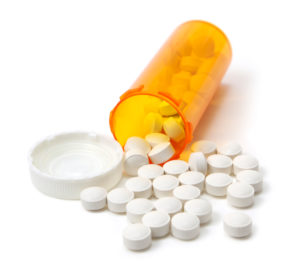 Metformin is the most popular oral medication for prediabetes, insulin resistance and type 2 diabetes- worldwide. It's affordable, it works well, and the side-effects are few. In 2016 is was the fourth-most prescribed medication in the US, with more than 81 million prescriptions.
In a statement, Janet Woodcock, MD, director of FDA's Center for Drug Evaluation and Research said that the FDA is aware that some regulatory agencies outside of the United States are actively recalling Metformin products; however, at this time, no recalls have been issued in the United States. "The FDA is investigating whether Metformin in the US market contains NDMA, and whether it is above the acceptable daily intake limit of 96 nanograms," said Woodcock, adding that the FDA would recommend recalls if high levels of Nitrosamine contamination were found.  Nitrosamines are chemical compounds, most of which are carcinogenic. They are used in the manufacture of cosmetics, pesticides, tobacco products and in most rubber products like balloons and condoms.
The FDA statement comes on the heels of a major United States recall of Ranitidine and Nizatidine products (heartburn, ulcer and acid reflux medications) following the discovery of NDMA. To address the issue, the FDA announced that manufacturers of both Ranitidine and Nizatidine would be required to expand testing to include all lots of the medications before making them available to the public. NDMA was also a culprit in a 2018 US recall of Angiotensin II Receptor Blockers, (blood pressure and heart medication).
NDMA is an organic chemical that forms in two ways. It's created as a byproduct of cleaning our drinking water through chlorination. It's also created during a chemical reaction. The active ingredient in some acid reflux and blood pressure medications makes it susceptible to naturally creating NDMA once ingested.  NDMA is classified as genotoxic, meaning that being exposed to higher levels has been shown to cause organ and bone marrow damage as well as tumors, and gene mutation.
In 2019, the FDA issued a statement clarifying that cancer risks were probably much lower than first estimated for those who had taken the NDMA recalled drugs. Exposure to these genotoxic substances may increase cancer risk, though studies suggest that one would need to ingest higher than acceptable levels, daily and for roughly 70 years.
"Our investigations, including our current investigation of Metformin, take into account the medical necessity of the drug, how many Americans may take it, and whether there may be alternative treatments available," said Woodcock. "The American public can expect that we will act quickly to address any issue as soon as we find out about it."
FDA Testing Levels of Carcinogen in Diabetes Drug Metformin

FDA probes diabetes drug metformin for carcinogen NDMA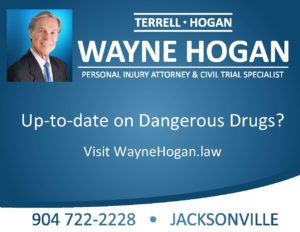 Every year thousands of people are injured by dangerous and defective drugs, both over-the-counter and prescription. In some cases, it's because the FDA and drug companies have failed to act quickly enough when recalling or warning about dangerous drugs. At Terrell • Hogan, we think recall information and investigations into dangerous drugs is worth repeating to keep your family informed and safe. So, until there's a solution to this worrisome problem, we will continue to repeat and share information to help keep you informed and safe.