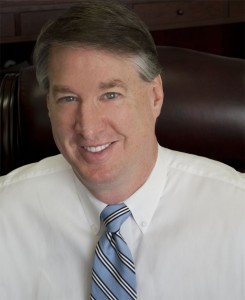 Terrell • Hogan attorney Matthew Sowell recently earned board certification in civil trial law from The Florida Bar. Less than 2 percent of Florida lawyers are board certified in civil trial.
According to The Florida Bar, board certification recognizes attorneys' special knowledge, skills and proficiency in various areas of law and professionalism and ethics in practice. Certification is the highest level of evaluation by The Florida Bar of the competency and experience of attorneys in the areas of law approved for certification by the Supreme Court of Florida.


Matt is a sixth generation Floridian who has spent his career representing clients harmed by negligence. After earning a law degree from the University of Alabama, Matt spent two years researching banking law and creditor's rights with the Dean of his law school. He then joined the commercial litigation department of a large Jacksonville law firm where Matt developed a special interest in prosecuting profes¬sional malpractice lawsuits.
Matt now focuses his practice on medical malpractice and catastrophic personal injury claims, particularly those where the client has suffered a stroke. Matt is a national leader in stroke litigation, having served as the founding chairman of the Stroke Litigation Group of the largest organization of trial attorneys in the United States. Matt has also written for and made presentations to trial lawyer groups on how to successfully prosecute stroke cases. Over his 27 years of practicing law, Matt has obtained numerous multi¬million dollar verdicts and settlements for his clients on incredibly complex stroke cases.