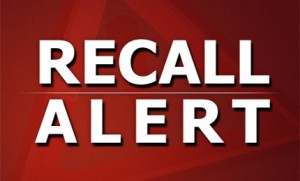 National Highway Traffic Safety Administration (NHTSA) is investigating complaints about spontaneous fires in Kia and Hyundai vehicles.
Senator Bill Nelson and the nonprofit Center for Auto Safety had asked if the agency was investigating the fires.  NHTSA responded in a letter to Sen. Nelson stating there have been 402 complaints of vehicle fires and that the agency has included non-collision fires in the engine failure probes. The investigation began in May 2017 questioning whether the automakers acted fast enough to recall over 1.6 million vehicles due to engines stalling.
The vehicles being investigated are the Kia Optima sedan and Sorento SUV, and the Hyundai Sonata sedan and Santa Fe SUV, model years 2011-2014. At least six people have been injured in the incidents, the center said.
The Center found 120 complaints in the NHTSA database where consumers reported fires without a preceding collision. There were also 229 separate complaints of melted wires in the engine bays, smoke, or burning odors indicating potential fires, the center said. NHTSA should focus on instances where wiring harnesses interact with fender edges, it said.
Hyundai told Consumer Reports it's aware of the Center for Auto Safety petition and is reviewing it. It noted the number of reported fires in the subject vehicles is "extremely low."
At Terrell • Hogan, helping families recover from accidents and personal injury is what we do every day, but we know that it's best to try to find ways to prevent injury and loss before they happen. So, until there's a solution to this worrisome problem, Terrell • Hogan will continue to repeat infor­mation about recalls of defective and dangerous products to help keep you informed and safe.