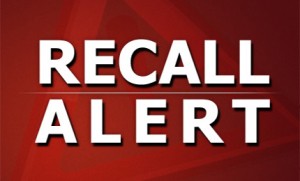 Last September, we focused on the absence of federal legislation requiring rental car companies to repair unsafe, defective, recalled cars before renting them to consumers. The issue gained national attention when two sisters from California died after their Enterprise rental car caught fire and crashed due to a power steering malfunction that was the subject of a recall. Enterprise knew about the recall and chose not to fix it before renting it.
Now lawmakers are considering a bill sponsored by Sen. Thune (S1732) which would allow car rental companies to rent a vehicle with unrepaired recalls. All the rental company would have to do is put a notice of the recall in the fine print you get when you rent the car.
The Consumers For Auto Reliability and Safety headlines it succinctly: "Thune to Americans who rent cars: DROP DEAD!" Thune wants to protect rental companies from legal standards in all 50 states that hold companies accountable when they have failed to use reasonable care and caused deaths or injuries. Even if Sen. Thune were to say, well, the renters are being notified (somewhere in the paperwork) about the risk, what about the people who die besides the renter? what about people in other cars on the highway when they die because the rental car's steering goes out or because the rental car shuts down on the highway?
Supporters of the bad bill say they want to ensure rental car companies in every state are required notify you in writing if you have a rental car with an unfixed recall. However, the bill does not state how rental companies must do that. In short, this is not to protect the consumer who rents a car, it is to protect the rental car companies and the auto manufacturers. It would give them a new legal defense that they are observing federal law by disclosing the vehicle has an open recall. No consumer should ever be able to rent defective vehicles with open recalls until they are repaired.
On the side of making consumers safer, U.S. Senators Schumer, Boxer, McCaskill and Senate Commerce Committee Ranking Member Sen. Bill Nelson have reintroduced the Raechel and Jacqueline Houck Safe Rental Car Act of 2015.  The bill would, for the first time, make rental car companies accountable to the same standard as auto dealers. Auto dealers are not allowed to sell a new car under recall unless the defect has been repaired.
How Do You Check to See if a Car is Under Recall?
If you're renting a car or buying a used car, there's an easy way to check if it's been recalled. The National Highway Traffic Safety Administration recently unveiled an online tool that allows you to search 15 years back on recalls. All you have to do is type in your vehicle's VIN or Vehicle Identification Number.
Please don't be fooled, recalls are done for a reason: typically, recall = defect = unsafe. Until the legislation catches up and closes the loophole, consumers need to check that the cars they are renting or buying are safe; why leave your safety up to someone at the rental company desk?
Unsafe Rental Cars and Used Cars with Recalls on our Roadways
Has Your Rental Car Been Recalled?