While everyone expects a toy bought during the holiday season to bring joy to a child's life, sometimes defective toys bring danger. Wayne Hogan recently highlighted those dangers in media appearances about this years "10 Worst Toys" list, compiled by the consumer group World Against Toys Causing Harm.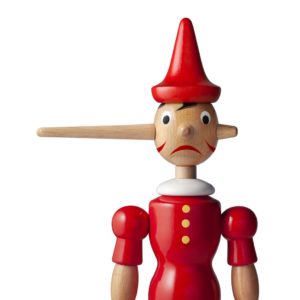 Last year, 17 children died from toy-related injuries and more than 200,000 children visit the emergency room for toy-related injuries every year. Many of these injuries and deaths stem from toy defects.
Types of Defects
When we investigate defective toy claims, there are three types of defects to consider:
Design Defects happen when a toy is intentionally made in a way that makes it excessively dangerous. Two of the most well-known toys with design defects are: the "Easy Bake Oven" which burned many children's hands and led to part of a finger being lost forever, and "Sky Dancers" (a toy that spun at high speeds in random directions), which caused serious eye injuries and facial cuts that required stitches.
Manufacturing Defects happen when a toy fails or breaks in a way that creates excessive danger.  For instance, a toy manufacturer sold a hoverboard with a faulty electrical system that would sometimes catch on fire. This defect resulted in at least two children's deaths.
Failure to Warn Defects happen when the manufacturer does not provide the user with enough information to use the toy safely, like failing to warn that a toy with small parts is "not suitable for children under the age of three."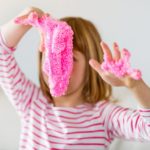 Some consumers mistakenly assume that because a toy or product makes it to a store's shelf, it must be safe. However, toy makers are not required to get pre-approval before placing a new toy on the shelf. Even worse, toys made in foreign countries may have been made with little to no safety requirements at all. 
Consumer Recourse
Toy manufacturers in the United States are required to offer sufficiently safe products to consumers. When they fail, they are held responsible for the injuries caused by their defective products. This is because the toy maker is most often the one that could have best prevented the defects and injuries in the first place.
Reporting Defective Toys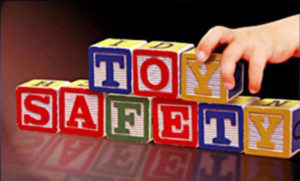 If someone you love has been harmed by a defective product, you have options. First, you could move to have the defective product taken off the market or improve its warning to protect others by contacting the Consumer Product Safety Commission at Safer Products. Unfortunately, it usually takes one or more injuries before a product will be recalled or improved. So even small injuries should be reported. Your action may ultimately save another child's life.  
Pursuing a Legal Claim
If your loved one is injured by a defective toy, you may consider a legal claim against the toy manufacturer to recompensate the injured party. Damages from defective toys commonly include your child's medical bills, out-of-pocket expenses like medicine and bandages, your lost wages if you had to miss work to care for your child, and pain and suffering.
After seeking medical care, it's important to gather as much evidence as possible. Take pictures of the toy, the packaging, the injuries, and document all medical bills, lost wages, and other related expenses.
Worth Repeating
Every day our firm represents victims who were injured by defective and dangerous products, including toys. Our defective product attorneys are very knowledgeable about federal regulations, industry standards, and know how to handle corporate toy manufacturers and their defense lawyers. 
We can investigate what caused your child's injury and work with you to hold the responsible parties accountable. Though these types of cases can be complex, many of our lawsuits have resulted in manufacturers of defective products being held accountable for the injuries they caused. Some lawsuits have also led to product recalls and important safety changes. If your loved one was injured by a defective toy, consider contacting me at (904) 722-2228.