As we enter the holiday season, and thoughts of finding the perfect toys for the kids you love may be top of mind, we remind gift givers to make toy safety an important part of their buying decision.
Unsafe Toys
That's because one child is treated every three minutes in an American emergency room for a toy-related injury. 37 children died from toy-related incidents from 2015-2017, and there were more than 250,000 toy-related injuries in 2017, according to the Consumer Product Safety Commission.
Each year, our firm repeats dangerous toy recall and toy safety information to remind consumers of key dangers to avoid when buying toys in order to prevent injuries.
W.A.T.C.H.'s 10 Worst Toys List
World Against Toys Causing Harm (W.A.T.C.H.) just revealed its nominees for the "10 Worst Toys of 2019."

Making the list again this year is a projectile toy that could fire with high force and cause eye injuries. W.A.T.C.H. revealed the Nerf Ultra One dart blaster boasts that ammunition "fires up to 120 feet," with "powerful speed" making it the "farthest flying nerf dart. Ever."

We see the same classic safety hazards appear in toys on the list every year. Different toys; same hazards: projectiles, toxic substances, rigid materials, small parts, long strings and inadequate warnings.
While the toys nominated from the "10 Worst Toys" list illustrate some hazardous toys in the marketplace, it's important to note that they are not the only potentially hazardous toys out there.
Consumer Caveat
The toy industry generates approximately $90 billion in sales worldwide annually. While the Consumer Product Safety Commission (CPSC) has the authority to issue recalls in the U.S., it lacks resources to regulate the American toy industry.
Still much work needs to be done, especially in our global marketplace, where so many toys are made in China and other parts of the world that do not share our safety standards. This is evidenced by reports of toys with paint containing lead, cadmium, or other heavy metals.
The burden should be on manufacturers and retailers to identify safety problems before toys make it into the marketplace. Many toy-related deaths and injuries could be avoided if the toys in question had safe designs and manufacturing. The onus is on consumers to inspect toys before making a purchase. Here are some reminders on what to look for:
Toy Buying Tips
Read the warning labels. They give important information about how to use a toy and what ages the toy is safe for.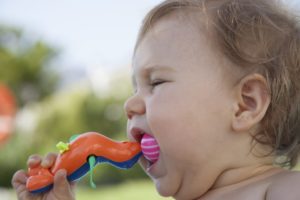 Think small. Make sure all toys and parts are larger than your child's mouth to prevent choking. If a toy or part can fit through a toilet paper tube, it's too small.
Avoid toys that shoot. They could cause serious eye injuries.
Avoid toys with sharp points or projectiles.
Avoid loud toys that could damage your child's ears.
Look for stuffed toys that are well made. Make sure all the parts are on tight. Remove loose ribbons or strings to avoid strangulation.
Buy toys that are sturdy. Toys made from thin plastic may break easily.
Avoid toys with toxic materials that could cause poisoning. Look for a "non-toxic" label.
Avoid hobby kits and chemistry sets for children younger than 12 years. They can cause fires or explosions and may contain dangerous chemicals.
Look for "UL approved" on electric toys.
Be careful when buying crib toys. Soft objects and loose bedding could increase the risk of entrapment, suffocation or strangulation. Keep them out of the crib.

W.A.T.C.H. Lists Toy Hazards to Watch Out For
Worth Repeating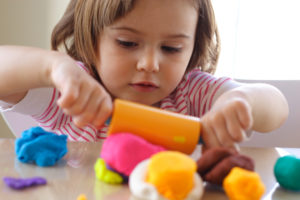 Making safe toy buying decisions will help you and your loved ones enjoy a happy, healthy holiday season and safe New Year!
If you are concerned that a toy or childrens' product has been recalled, click here.
Every day we represent victims who were injured by defective and dangerous products. Many of those lawsuits have led to safety changes in products. Sadly, the changes only came after injuries or deaths. Because we strongly believe it is important to try to help prevent injuries and wrongful deaths, we will continue to publish information about recalls of defective and dangerous toys and children's products.