Congratulations to Terrell • Hogan partner, Chris Shakib, for being inducted to the American Board of Trial Advocates (ABOTA) Jacksonville Chapter.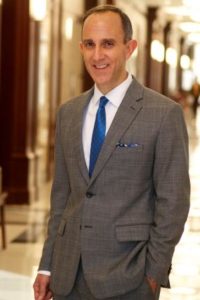 ABOTA is a national association of experienced trial attorneys and judges consisting of 96 chapters in the US. Members are dedicated to the preservation of the civil jury trial and maintain and elevate the standards of integrity, honor and civility in the legal profession.
ABOTA is comprised of an equal numbers of plaintiffs' and defense trial attorneys. This balance enables the association to provide valuable advice for trial court systems across America. Membership is by invitation. With 96 ABOTA chapters in the U.S., there are 105 members in the Jacksonville chapter.
Terrell • Hogan President, Wayne Hogan, is a founding member of the Jacksonville Chapter. He also served on ABOTA's National Board since 2000.
Chris is in good company; other members of our firm, including partners Wayne Hogan, Evan Yegelwel, and Bruce Maxwell, are also ABOTA Jacksonville Chapter members.