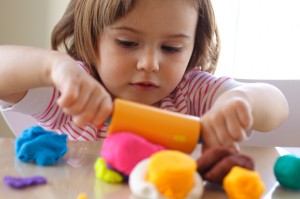 Wayne Hogan discussed toy safety with Bruce Hamilton on WJXT's News4Jax Morning Show. With holiday shopping in full force, it is important to know the different types of dangerous toys, toxic toys, dangerous toys created by poor design, and what parents and caregivers can do to protect their children.
The CPSC estimates there were more than a quarter-million toy-related, emergency department-treated injuries in 2013 and many of the injuries happen to children 5 years old and younger.  The majority of the toy-related fatalities in 2013 were attributed to asphyxiation or choking; six of the nine fatalities were from choking on small parts, such as parts of toy figures, a rubber ball, balloon, plastic toy food and a marble.
The Terrell • Hogan personal injury and wrongful death law firm represents families whose kids have been injured or killed by dangerous toys and reports year-long on important toy recalls and child safety information on its website.
For more information on toy safety, click here.