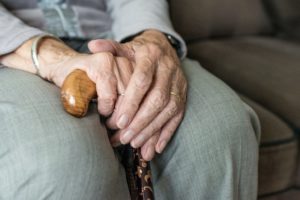 The decision to put your loved one in a nursing home is a challenge. Nursing homes are designed to provide skilled nursing and long-term medical care to injured, elderly, and disabled individuals. The expectation is that every facility acts with our loved ones' best interests and care in mind at all times. However, reports of nursing home negligence and abuse have become more and more common. These transgressions are destroying the trust and overall image of a caring facility.
Negligence has become the most common form of abuse found in nursing homes and care facilities, and it can cause serious issues for our loved ones. It can be difficult to identify the signs of nursing home abuse and neglect. Conditions such as hearing and vision loss, decline in mental functioning, and reduced or limited physical strength are often present and can make determining signs of neglect significantly more difficult.
Types of Nursing Home Abuse and Neglect
Medical Negligence
This is the most common type of negligence, where due to the action, or inaction, of the nursing home staff, residents are provided incorrect medication, develop bed sores from not being moved in position, or contract infections and other conditions. Staff may fail to provide medication on time, provide incorrect dosages, ignore treatments or medication needs altogether.
Emotional or Social Negligence
Nursing home residents often depend on staff members for socialization, or for aid in socializing with fellow residents. Staff members' neglect of their residents' social needs and repeatedly leaving individuals alone is mentally agonizing and has significant negative psychological effects on residents.
Neglected Personal Hygiene
Residents of nursing facilities depend on the nursing home staff to care not only for their medical needs, but their personal and hygienic needs, too. This includes bathing, dental hygiene, and proper use of restrooms. Neglect results when a nursing home and its staff fail to provide this form of assistance to the residents.
Neglect of Basic Needs
Food, water, safety, comfort – Too often the neglect of nursing homes deprives our loved ones from these most basic of necessities. Neglect by staff members can include failing to provide necessary nourishment, assuring the facility is safe (such as by providing functional locking doors) and providing sheets and blankets for comfort during the changing of seasons.
Possible Signs of Neglect
Sudden weight loss or dehydration.
Developing bedsores by patients who are unable to leave their bed without assistance from nursing home staff members.
Weakening and worsening health due to development of infections and/or additional conditions.
Lack of bathing or grooming.
Damage to beds, wheelchairs, walkers, and other devices necessary to assist your loved one, showing a lack of maintenance by the facility's staff.
These are only a few of the common signs of nursing home negligence – others may be identified by remaining diligent. Nursing homes are often understaffed and overpopulated; this, however, doesn't justify your loved one receiving substandard care. You have the ability to fight abuse, negligence or neglect by a nursing home that harms your loved one.
If your loved one has been subject to abuse or neglect, please contact Terrell • Hogan to preserve your rights.
Nursing Homes With Safety Problems Deploy Trump-Connected Lobbyists