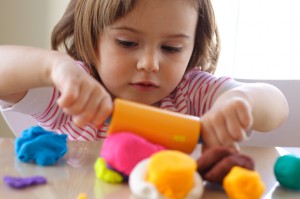 It's a given that during this time of year many of us will be shopping for toys. Some of the most popular are difficult to find, but, when you locate a child's dream toy, be sure to check that it's not a dangerous fake.  If it's very popular, count on someone trying to counterfeit it. This holiday season, you can do your best to protect your loved ones by following a few steps suggested by the U.S. Customs and Border Protection Division.
Know what the genuine article looks like. The manufacturer's website is a good source of information. Check the quality of the workmanship, the material the product is made from, and how the item is constructed.
Review labels and packaging. Look for missing product information, broken safety seals, misspellings, and strange packaging. Any of these could indicate a fake.
Check the price. "If it's too good to be true…!"
Buy from reputable retailers. Beware of questionable internet sellers—products offered online are not always what they seem. Search online for reviews on the seller or website. Research the retailer's Better Business Bureau rating and status.
Know commonly counterfeited items. Some of the most popular counterfeit products are pharmaceuticals, sports jerseys, personal care products, shoes, toys, headphones, luxury goods, and electronics.
There are many concerns about purchasing counterfeit toys and electronics, high lead content and fire hazards to name a few. So, if you find a toy for a price that is too good to be true, it probably is. Because we strongly believe it is important to try to help prevent injuries and wrongful deaths, we continue to publish information about recalls of defective and dangerous toys and children's products.
Hopefully, helping consumers make careful decisions will contribute the joy of the season with family and friends. Let's make it smart and safe. Happy holidays!
Epidemic of counterfeit items puts your family at risk I-TEAM given unprecedented access to seized knock-offs