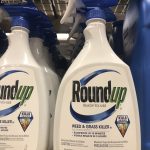 A Center for Environmental Health study found 11 out of the 12 families it tested for glyphosate tested positive for the herbicide. Glyphosate is the main ingredient in the popular weed killer Roundup.
The study found in 10 of the families, children had higher glyphosate levels than their parents. One child had 100 times more glyphosate than her mother and half of the children had twice as much glyphosate as their parents. This study follows others that uncovered glyphosate in popular household foods such as snack bars and cereals. In the meantime, Bayer is facing lawsuits from more than 18,000 injured consumers who claim Monsanto's Roundup gave them non-Hodgkin's lymphoma and fatty liver disease.
Glyphosate and Children
In May, the Environmental Work Group tested food samples for glyphosate levels and found it in 21 oat-based cereals and snack foods. Honey Nut Cheerios Medley Crunch contained the highest levels with Classic Cheerios in second place. Glyphosate is found in oat-based products because it is used as a desiccant to dry oats, which makes them easier to harvest. It is also found in foods containing corn and soy because it is used in growing these crops.
It's alarming that higher levels of glyphosate were found in children compared to their parents. One possible factor for this disparity is that glyphosate is found in foods children are more likely to consume. In addition, parks and schools use Roundup on their playgrounds and athletic fields. The good news is things are beginning to change. More than 50 cities and counties have banned glyphosate use on playgrounds, schoolyards and parks. In the meantime, families may limit their exposure to glyphosate by not using Roundup at home and buying organic foods whenever possible.
Roundup Lawsuits
Last year, Bayer bought Monsanto, the manufacturer of Roundup. Nationwide, the number Roundup lawsuits has climbed to more than 18,000. I have filed six Roundup lawsuits and anticipate that number will grow. The lawsuits against Monsanto allege Roundup caused my clients' non-Hodgkin's lymphoma. All of them used the weed killer in their yards during a 10-40 year period. They live with the fear that the non-curable cancer may return.
Nationwide, three lawsuits have already gone to trial which sided with consumers. The juries concluded that glyphosate caused or contributed to their cancer. In all three cases, the juries awarded punitive damages because Monsanto misrepresented and withheld information that glyphosate is likely carcinogenic.
If you or a loved one has been diagnosed with Non-Hodgkin's lymphoma and used Roundup more than a few times at least six months before getting diagnosed, you may have a claim. Consider contacting me at (904) 722-228 for a free case evaluation.