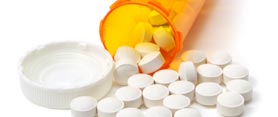 Purdue Pharma, the maker of Oxycontin, and the Sackler family, founder and owner of Purdue Pharma, have agreed to settle a lawsuit brought by the Oklahoma attorney general for $270 million. OxyContin is an opioid painkiller that was falsely marketed as safe and less addictive. States across the nation are fighting an opioid epidemic that has killed hundreds of thousands and addicted even more. Thirty six states have brought suits.
The Oklahoma suit was filed against some of the nation's leading producers of opioid pain medications and distributors. It alleges that the drug makers' deceptive marketing over the past ten years has fueled the epidemic in Oklahoma. Defendants include Purdue Pharma, Johnson & Johnson, Teva Pharmaceuticals, Allergan and several others. The companies misled consumers into thinking that opioids are safe for long-term use.
Opioid Litigation
Opioid marketing by pharmaceutical companies having negligently fueled the national opioid epidemic is alleged in the more than 1,500 civil lawsuits around the country. U.S. District Judge Dan Polster, who is overseeing hundreds of the cases, has already scheduled the first trials. Terrell • Hogan is involved in this litigation. Opioids we have investigated for these claims include: Oxycodone and OxyContin.
If you or a loved one in Florida became addicted to or damaged by prescribed opioids or died from an opioid overdose, consider contacting attorney Leslie A. Goller at (904) 722-2228 for a free consultation.
Purdue Pharma to pay $270 million to settle historic Oklahoma opioid lawsuit