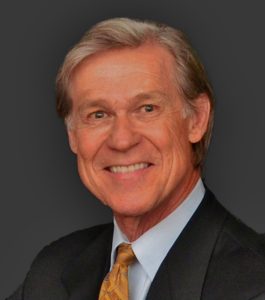 A recent settlement with Remington regarding 7.5 million and 13 different models of rifles to replace defective triggers has become confusing for consumers. A website has been set up to provide information to consumers about the settlement and what led up to it.  Until final court approval, aspects could be subject to change.
How do I Know If My Rifle* is Affected?
If you are the owner of the following, you are probably included in the settlement: Model 700, Seven, Sportsman 78, 673, 710, 715, 770, 600, 660, 721, 722, and 725 rifles, or the XP-100 bolt-action pistol*.
What Should I Do?
The settlement means you can have your firearm retrofitted with a new trigger mechanism free of charge. However, some older models, the Sportsman 600, 660, 721, 722, 725 and XP-100 can't be retrofitted, so Remington is offering a product voucher worth between $10 and $12.50 to those owners.
Some of the firearms are being recalled and owners are being urged to stop using them and return them to Remington for repair. Those defective guns may fire without anyone pulling the trigger. The recall applies to Model 700 and Model Seven rifles manufactured between May 1, 2006, and April 9, 2014, and equipped with an X-Mark Pro trigger. To check to see if yours is part of the recall you can enter your serial number here to check.   The problem causing the repair is called a Walker trigger, with a tiny part called a trigger connector. Numerous lawsuits allege the connector can become dislodged, causing the rifles to possibly fire without pulling the trigger. Remington has continued to deny the existence of problems with the triggers, but is offering to replace Walker triggers with a "connectorless" trigger, in most cases the X-Mark Pro. THe X-Mark Pro is an externally adjustable trigger that Remington says is so smooth, it "breaks like glass."
Those saying the firearms are dangerous are urging owners to participate in the settlement and have them repaired. To see if yours has a defective Walker trigger, the website has pictures to help determine that. Owners need to look at the face of the trigger and compare it to the pictures on the website. If it has grooves, it is a Walker trigger. If it is smooth, it is an X-Mark Pro.
Once the court approves the settlement, owners will have 18 months to file a claim. Because the settlement covers 7.5 million defective firearms, owners shouldn't wait to file a claim.
Public Justice Advocacy Against Secrecy 
As a member of Public Justice, I support their efforts to to protect consumers from harm. Public Justice fought to have the Remington documents released, including all documents in all lawsuits ever filed against Remington over the defective triggers. Public Justice fought for the release of the information to help Richard Barber, an NRA member and avid sportsman in his quest to tell other owners about the trigger defects after his 9-year-old son Gus was shot and killed when a Remington 700 fired without a trigger pull.  Remington threatened to sue him for contempt of court if he shared information about the defective rifles. Public Justice posted on the web unsealed Remington documents because court secrecy can kill.  In 1990, Florida law, the Sunshine in Litigation Act, was enacted in an effort to prevent the concealment of a product defects and other public hazard that "has caused and is likely to cause injury."
Every Remington rifle repaired may save a life and helps Mr. Barber honor his son's memory.
Unsealed Remington Documents Posted by Public Justice Show Defective Triggers in Millions of Rifles Could Fire on Their Own
Want your Remington gun fixed? Here's what you need to know