The latest iPhone update iOS 11 is spotlighting a new feature, "Do Not Disturb While Driving."
For some time, smartphone makers have been encouraged to add driving mode software as a standard feature on all smartphones to help stop drivers from being distracted by texts and calls. The latest iOS 11 operating system blocks text messages, phone calls, and social media posts when you're behind the wheel.
The new update is Apple's effort to help stop the epidemic of distracted driving. The software detects when you're moving fast enough to be driving and will stop push notifications. If you try and use the phone you'll see a blank screen and it will send automatic replies to text messages that you're driving.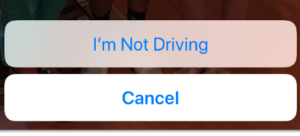 The software can be disabled if you are a passenger or on public transportation. It's well-known that millions of drivers admit to using a phone while driving, not just for calls, and the distracted driving epidemic is killing more people per year than the 9/11 disaster. All because of the "cell phone addiction" to make or receive calls, to make or send texts, or to post on social media. Distracted drivers are six times more likely to be in an accident, the same risk factor for driving drunk.
The new iPhone feature, while still somewhat flawed, is easy to use. The first time you drive after updating to iOS 11, your phone will sense that you may be driving. The screen will show a Do Not Disturb after you finish stop driving. If you are a passenger and you go to use your phone and your Do Not Disturb has been activated, you'll get a message to let you know Do Not Disturb is working.
While we are thrilled that Apple has finally provided its iPhone users with an app to help stop distracted driving, it is not without flaws. Joel Feldman, founder of EndDDwrote an article outlining the problems he sees with the app.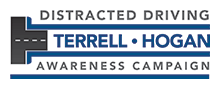 At Terrell • Hogan, protecting families from unforeseen accidents and personal injury is what we do. Helping to stop distracting driving is very important to us. Auto accidents in Jacksonville happen every day and range from minor inconveniences to collisions resulting in major injury and death. We want to help make sure that if you or your loved ones are involved in an automobile accident your rights are protected.
Please don't drive distracted. One text or call can wreck it all.
How to use the Do Not Disturb while driving feature
IOS 11: The Two Hidden Security Features That You Need To Enable Right Now