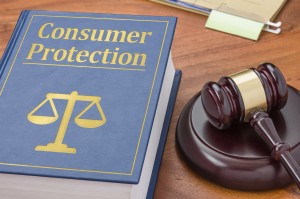 It is getting to be that time of year whether because of the Holidays' sentiment of giving or for end of the year tax deductible donations, but you need to be careful about your donations. Charity scammers use deception to steal money from unwary people who think they are donating to a real cause or charity. If you are considering making a charitable donation, take the time to verify the legitimacy of the supposed charity. All charities soliciting within the state of Florida (excluding religious, educational, political and governmental agencies) are required to register and file financial information with the Florida Department of Agriculture and Consumer Services ("FDACS"). You can visit FloridaConsumerHelp.com and use the Check-A-Charity tool or call the FDACS toll-free hotline at 1-800-HELP-FLA (435-7352) to verify a status.  It is up to you, the donor, to determine if your contribution will be spent the way you intend it should be.
Some charitable organizations may spend the majority of the money it raises on its purpose or cause, while others spend high amounts on administrative costs. You can ask for the charitable organization's financial information, such as a copy of its IRS 990 income tax return, annual report, or a breakdown of how the money is spent. Check what percentage of donations received is actually used to further the cause the charity claims is its purpose, not just perpetuating the organization itself.
Some charities use telephone solicitors, not volunteers, who work for a for-profit firm. Telemarketing is expensive and cuts into the net donations actually received by the charitable organization. It will likely be better for the charity if you donate to it directly.
What You Can Do
Here are a few suggested tips to make sure you are choosing a real and worthy charity and the monies you're giving are used as how you intend:
Check if the charitable organization is registered with the Florida Department of Agriculture and Consumer Services by visiting FloridaConsumerHelp.com.
Never give cash. Contribute by check and make it out to the charitable organization. If you decide to donate online after checking the available information about the charitable organization, look for indicators that the website is secure, such as a web address that begins with "https:" (the "s" stands for secure), in order to protect your financial information.
Ask questions:

What is the fundraiser?
Who will benefit from my donation?
How much of my contribution goes to the charitable organization mentioned in the request?
How much of the donation goes toward administrative and fundraising expenses?
Are you a paid solicitor or a volunteer?
What is your (the telephone solicitor's) license number?
Is this organization eligible to receive tax-deductible contributions?

Not all organizations soliciting are charities eligible to receive tax-deductible contributions. Ask about the organization's federal and state eligibility for receiving tax-deductible donations, which fall under Internal Revenue Code Section 501(c)(3).
Some organizations have 900 phone numbers. Be aware of the fact that if you call the 900 number, the cost of the call is automatically billed to your phone. Before dialing, make sure you wish to also donate the price of the call to that cause.
Always obtain and save a printed copy of your donation or a receipt showing the amount of your contribution.
If you feel you have been cheated or treated wrongly, you can file a complaint about a charity or organization with the FDACS by using the FDACS on-line form or by calling the FDACS hotline at 1-800-HELP-FLA (435-7352).