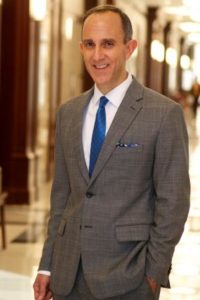 For more than four decades, Terrell • Hogan has represented consumers who were injured or killed by defective or unsafe drugs, medical devices, and chemicals, such as asbestos, known as mass tort litigation. Mass tort litigation provides victims with an avenue for seeking justice for their injuries or wrongful deaths. Over the years, our cases have resulted in recoveries for injured consumers, and they have also lead to important changes that make products safer for everyone.
News Article
Terrell • Hogan partner Chris Shakib published an article in the Jacksonville Daily Record about mass torts that explores what a mass tort is, how it differs from a class action lawsuit, identifies some well-known mass tort lawsuits and how they originate.
He wrote that a mass tort lawsuit typically involves a defective drug or medical device and that it can also involve a defective chemical, such as a pesticide. A "mass tort" is a single wrongful act that causes injury to many people. In a mass tort lawsuit, the injured come together in a single legal action seeking justice for injuries from one or, often, several defendants.
The article differentiated between mass torts and class actions. Both consist of a large group of plaintiffs with the same common defendant(s) and the lawsuit is consolidated into one action, rather than separate individual lawsuits. Shakib explained with mass torts, each plaintiff is treated as an individual. He or she must prove certain facts, including how each person was injured by the common defendant. With class actions, the large group of plaintiffs is represented by a class representative, who stands in for the rest of the class, and all members are treated as one plaintiff rather than individual plaintiffs. 
Some subjects of mass tort litigation were mentioned including: Talcum powder, Elmiron, Losartan, Zantac, Roundup, Allergan Biocell Textured breast implants and hernia mesh, to name a few.
Terrell • Hogan represents the injured as they seek justice. If you or a loved one has been injured by a defective drug, medical device or consumer product, we can investigate what caused your injuries to hold the responsible parties accountable. Consider contacting me at (904) 722-2228 for a free case evaluation.