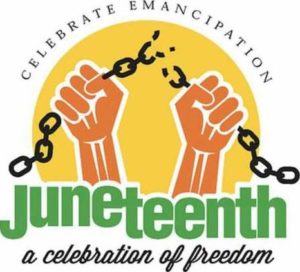 Our nation's longest lasting failures are now on display for all to see: racial prejudice, unequal justice and intolerance and the tragedies they cause. Constitutional amendments and civil rights statutes made these illegal but failed to end them.  
Today, our firm is also commemorating JUNETEENTH and the end of slavery over a century-and-a-half ago.  This year, JUNETEENTH is having renewed impact across America.  We hope, and want to believe, that our country is coming to understand that racism and discrimination and inequality have never stopped.  They are still with us and must end forever.  While JUNETEENTH is not yet a national holiday, 47 states and the District of Columbia recognize and observe it.  Florida passed this special statute in 1991:
683.21 Juneteenth Day.—
(1) June 19th of each year is hereby designated "Juneteenth Day" to commemorate the traditional observance of the day the slaves in Florida were notified of the Emancipation Proclamation.
(2) The Governor may issue annually a proclamation designating June 19th as Juneteenth Day and calling on public officials, schools, private organizations, and all citizens to honor the historic significance of the day. History.—s. 1, ch. 91-252.
At our law firm, we honor diversity and inclusion. It is our priority for everyone to feel respected and safe.  In honor of JUNETEENTH the Terrell • Hogan law firm is closed for now so our staff and lawyers can celebrate this remembrance.  We will reopen on Monday, June 22nd.