On Monday, Wisconsin federal judge James D. Peterson denied Lands' End's motion to strike class action allegations raised in the first filed Wisconsin lawsuit that alleges the uniforms it made for Delta employees gave them serious health problems. That case, Gilbert, was also joined with our case as part of the Court's ruling.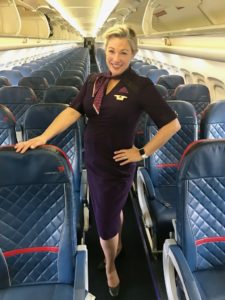 This is fantastic news for the 1,100 Delta employees we represent who contend they were injured by the harmful dyes and chemicals in the new Passport Plum uniforms that were designed by Zac Posen and rolled out in May 2018 with much fanfare. The new uniforms were initially to be worn by all 64,000 Delta employees, including flight attendants, gate agents and ramp agents. Since that time, and upon learning of numerous complaints of health issues related to wearing the uniforms, hundreds, if not thousands, of flight attendants and gate agents across the country are now allowed to wear alternative uniform pieces.
Our lawsuit contends the uniforms contain toxic heavy metals and were treated with chemicals and finishes to make them high stretch, waterproof, wrinkle and stain resistant, anti-static and deodorizing, which created allergic and sensitizing effects on the human body. The Delta employees we represent have complained of rashes, hair loss, boils, respiratory distress, vocal cord dysfunction, blurred vision, nosebleeds, migraines and fatigue, among other symptoms. Some flight attendants' symptoms were so acute, they had to leave their flights mid-trip in order to seek emergency medical care.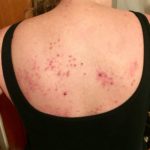 Independent Lab testing found heavy metals and chemicals in the uniforms that far exceeded industry-accepted safe levels. Chromium, antimony, mercury, nickel, formaldehyde, fluorine and bromine were found. They are known to cause significant reactions and harm.
With the judge's ruling, we now have the green light to move forward with the discovery process, so we can dig into the evidence and establish liability against Lands' End. During these troubling times, our clients have endured throughout. Our legal team, which includes Terrell • Hogan, Nagel Rice and Girardi Keese, is very pleased with the judge's ruling.
We Can Help
At Terrell • Hogan, we represent people injured by defective and dangerous products, including toxic uniforms. We can investigate what caused your injuries in order to hold the responsible parties accountable.
Delta employees experiencing a reaction to their uniforms may contact me for a free case evaluation.