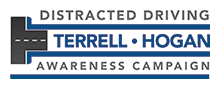 Recently, a Georgia man filed suit against Snapchat and the driver of a car using Snapchat that caused a horrific car crash resulting in serious brain injuries. A young woman was speeding at more than 100 mph while using Snapchat when she crashed into the young man's car, leaving him with a permanent brain injury. He has been unable to return to work.
Snapchat is one of the most popular apps. However, when a Snapchat receiver "opens" up a picture or video, the person only has a short time to see the snap before it disappears and can never be seen again. Using Snapchat or being on your phone while driving can cause deadly results. The next time you notice that yellow ghost icon pop up on your screen while driving, ask yourself, is it worth it? Snap chatting while driving is distracted driving. It's dangerous. It's an epidemic that steals lives.
The dangers of texting and driving are well known, and cell phone providers are speaking up about it. There is now a petition urging the developers of Facebook, Twitter, Snapchat, Kik, WhatsApp, Instagram, Periscope, Vine, Waze, and other social media companies to work with the Partnership for Distraction-Free Driving and raise awareness not to use their apps while driving.


Joel Feldman, co-founder of  EndDD.org  (End Distracted Driving) discusses the dangers in a recent blog on HuffPost Impact: The Snapchat Distracted Driving Lawsuit: What Legal and Moral Responsibilities do App Manufacturers Have With Respect to Distracted Driving?
Please consider signing THIS PETITION encouraging social media companies to create education campaigns about the dangers of distracted driving. It asks them to place warnings not to use the app when the app is engaged and the user is driving.
Every day, we at Terrell • Hogan, represent victims of personal injury and wrongful death as they seek justice, but helping prevent accidents and injuries is also a constant focus.  We think it's important to try to find ways to prevent injuries and deaths before they happen. That's why we feel it's important to help spread this life-saving information about the petition to urge social media companies to raise awareness about the potential hazards of misusing their products and to implement interventions to stem using apps while driving.