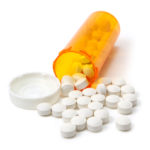 Big Pharma is facing 2,000 lawsuits from state, local and tribal governments for its role in fueling America's opioid epidemic which claimed nearly 48,000 lives in 2017 alone.
According to an Associated Press story, an attorney for Cardinal Health, one of the country's largest drug distribution companies, stated under questioning that  "the business has no obligation to the public when it comes to the amount of prescription painkillers it ships."
When Cardinal Health's counsel was asked by a lawyer in a deposition whether the company wants to "ensure that it does what it can to prevent the public from harm?", she responded, "I don't know that Cardinal owes a duty to the public regarding that," according to the story.
The deposition, taken in connection with the opioid lawsuits filed by Ohio's Cuyahoga and Summit Counties, are the first opioid lawsuits scheduled to go to trial in the Multi-District Litigation in federal court before U.S. District Court Judge Dan Polster. Terrell • Hogan is involved in this litigation. As a part of a team of attorneys, our firm represents West Virginia-based Teamsters Locals 175 & 505 Health & Welfare Fund in the multi-district litigation ("MDL").
The goal of our opioid litigation is to hold Big Pharma and the companies who participated in the distribution of opioids accountable for deceptively promoting these highly addictive opioids which have led to unprecedented overdoses and addiction.
Terrell • Hogan is proud to make a difference in public health issues like opioids as it did with cigarettes and asbestos.