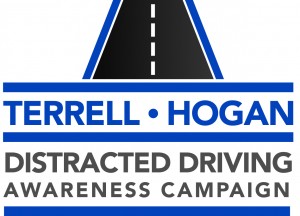 The latest in-dash technology makes it easy for drivers to make hands-free calls, dictate text messages, access the internet and many other functions. While some say that's convenience, the National Safety Council (NSC) is very concerned. David Teater, senior director at NSC said "The auto industry and the consumer electronics industry are really in an arms race to see how we can enable drivers to do stuff other than driving."
The fact is that hands-free is as dangerous as driving while holding a phone. It is a cognitive (brain) distraction; eyes on the road but mind on the phone. AAA Foundation's February 2015 discusses these risks Crashes Touch One in Three but Drivers Continue to Take Risks.  Peter Kissinger, President and CEO of the AAA Foundation for Traffic Safety stated that "Despite the growing body of research that offers evidence about the possible dangers of using hands-free technologies, most drivers don't understand the risks and continue to use these technologies. The good news is that we all have the ability to make safer choices, and can personally enhance our safety while driving."
"The idea that people want to be on their phones, and therefore let's give them a way to do that — that's not putting safety first, that's putting convenience and the desire to be in touch first," said Bruce Hamilton, manager of research and communications at the AAA Foundation for Traffic Safety. Phone use is dangerous and a leading contributor to "distracted driving" accidents. Distracted Driving killed 3,328 people and injured 421,000 in 2012, according to the Centers for Disease Control.
Until that faraway day when all cars can drive themselves safely, car makers should help end distracted driving instead of promoting it.
Every day, we at Terrell • Hogan, represent victims of personal injury and wrongful death as they seek justice, but helping prevent accidents and injuries is also a constant focus. Lawsuits we have pursued for deserving victims have prompted safety changes, but that came after the accidents and injuries happened. We think it's important to try to find ways to prevent injuries and wrongful deaths before they happen. That's why we feel it's important to help spread this life-saving word information about distracted driving.
Technology: Friend or Foe?