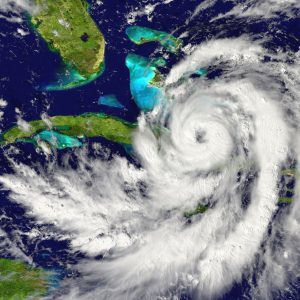 In the aftermath of the damage caused by Hurricane Irma, consumers now must file insurance claims for damage.  Homeowners' policies do not cover flood, earthquake, tree removal (except when the tree damages the house) or food spoilage from power failures. The issue is how to get all you are entitled to from your homeowners' insurance company.
The Consumer Federation of America ("CFA") believes that Hurricane Irma could result in about 450,000 claims for insurance payments.  It estimates that Homeowner's claims will be mainly for wind damage (300,000), with the most significant flooding claims (150,000 under federal flood insurance, National Flood Insurance Program ("NFIP") occurring along the coast.  The number of federal flood insurance policies written in Florida dropped by 15% since 2012, but there has been some growth in private flood insurance in Florida in recent years.
Unfortunately, insurers have been steadily increasing hurricane wind coverage deductibles and imposing other new homeowners' insurance policy limitations. This has shifted costs to consumers under homeowners' insurance policies and will likely take many homeowners by surprise, since disclosures are often buried in renewal paperwork that consumers may not understand or even read.
First, if possible, determine if you sustained wind damage or flood damage. Consumers with both wind and water damage could face some unique insurance problems. Some insurers use an "anti-concurrent-causation" clause in their policies that, insurers allege, removes coverage for wind damage if an uninsured flood happens at about the same time. In other words, your insurance company has sold you a policy with wind coverage that disappears due to policy language hidden deep in the policy.
Another new limit on policy coverage that will surprise many homeowners is that many insurers no longer cover additional costs to bring a damaged home up to current building codes (wiring, elevation for flood risk, etc.).  These clauses may be ambiguous and that fact can be used against the insurance company; seek legal advice. In Florida, ambiguous language is construed against the write. Further, the insurance company may have slipped new limitations into the policy without adequately informing you, seek legal advice. Don't let your insurance company deny your wind damage claim or offer you an inadequate compensation.
Tips for Consumers Filing Claims
File your claim as soon as possible. You have paid for your insurance and are entitled to coverage. Insurance companies usually process claims in the order that they are reported.  Start a Notebook, writing down your claim number- you will need it when communicating with your insurance company's claim department. Document all contacts with your insurance company. List the date, time, name of the representative, and a brief summary of what was said.
Take pictures of all damages that you safely can. Also create a list of what property is damaged.
Maintain receipts for all expenditures you have related to immediate repairs you had to make to secure your home as well as any living expenses (hotel, evacuation costs, meals) if you could not return to your home in the wake of the storm. With wind damage claims you should get reimbursed for such additional living expenses; however; if your claim is limited to flood insurance, they are not covered. You may be entitled to money up-front for living expenses, such as hotel costs and meals, if your home becomes uninhabitable as a result of wind damage.
When your insurance company send out an adjuster to survey the damage, be there to make sure they see it all. Find out if they are an independent adjuster or an employee of your insurance company. If an independent adjuster, ask for the name and contact information of whom they report to. Ask to receive a copy of their report.
You do not have to use the contractor(s) that your insurance company suggests for repair work.  Your insurance company may encourage their use, it is to its advantage as these contractors charge your insurance company less. If your insurance company says you must use these contractors, contact the Florida Department of insurance.
Beware of unqualified, fly-by-night contractors, whom always appear in disaster areas. Make sure that a contractor is insured in case of construction errors or a worker is injured on your property. Check references. Do not assign your insurance benefits. Do not pay in full any contractor until the work has been totally completed and passed inspections.