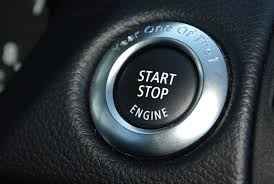 A new report by the New York Times is reminding users of the dangers of keyless car ignitions after more than 24 people died and at least 45 injuries from carbon monoxide poisoning after accidently leaving a vehicle running in their garage.
In each occurrence, the driver mistakenly left the car running in a garage. Many keyless vehicles do not need the fob nearby to keep running. The victims' attached homes filled with the exhaust's toxic odorless and colorless carbon monoxide gas.
Even though the National Highway Traffic Safety Administration states there are risks with keyless technology, they are still not requiring automatic shutoff in vehicles.
Every day, we represent victims of personal injury and wrongful death as they seek justice, but helping prevent accidents and injuries is also a constant focus. Lawsuits we have pursued for deserving victims have prompted safety changes, but that came after the accidents and injuries happened.  We think it's important to try to find ways to prevent injuries and wrongful deaths before they happen.  That's why we feel it's important to help spread this life-saving  information about keyless ignitions.