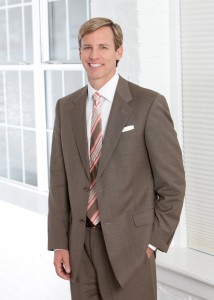 Congratulations to Terrell • Hogan partner Alan Pickert for being selected to represent the Jacksonville legal community in the American Bar Association House of Delegates. The Jacksonville Bar Association Board of Governors chose him for the position. The American Bar Association (ABA) is the voice of the legal community on national issues, and its House of Delegates acts as its policy-making body. In his new role as a House delegate, Pickert will be focusing on such issues as the independence of the judiciary, representation for the needy, and legal civility.
He is only the third representative from North Florida to serve on the ABA's House of Delegates, is a past president of the Jacksonville Bar Association Board of Governors and was selected from more than 2,400 lawyers as Lawyer of the Year for North Florida in 2017.
Alan Pickert leads the Asbestos Team at Terrell • Hogan, said "It truly is a horrific tragedy that people continue to develop mesothelioma and asbestos lung cancer every day. All we can do is to continue to be successful for our asbestos clients in obtaining the justice and compensation they deserve for their asbestos injuries. If someone develops lung cancer or mesothelioma and they believe they may have been exposed to asbestos, they should call us right away." He has represented innocent victims and their families who were exposed to asbestos and later diagnosed with Mesothelioma or lung cancer. Terrell • Hogan was the first Florida firm to get a verdict for an injured asbestos victim and punish the asbestos manufacturer.