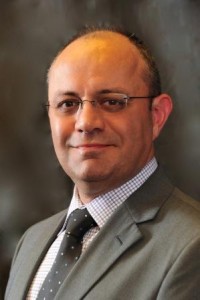 Attorney Fadi Chakour, M.D., led a stroke litigation seminar at the American Association for Justice's (AAJ's) annual convention in Denver. The AAJ is the nation's largest group of trial attorneys.
Chakour is a national expert in stroke litigation and co-chair of the AAJ's Stroke Litigation Group since 2016. Stroke attorneys from across the country attended the seminar which focused on stroke cases, stroke litigation strategies, and stroke medicine.
Neurologist Alex Merkler, M.D. was the feature speaker and discussed recent changes in ischemic stroke care and the window of time for treating stroke patients with intravascular interventions.
Stroke is the number one cause of long term disability in the United States. Our Stroke Litigation team members are national leaders in their field and are dedicated to helping stroke victims and their families. They have obtained numerous multi-million dollar verdicts and settlements for victims in incredibly complex stroke cases.
If you or someone you love suffered a stroke that was negligently treated, it is important that you seek help from a lawyer who specializes in stroke lawsuits. If your life has been ruined by a stroke that may have been caused or mistreated by someone else's negligence, call us for a free evaluation of the stroke care you received.