The number of motor­cy­clists on the road in Florida has steadily increased every year for the past decade. In addition to our resident riders, Florida is a popular tourist desti­nation and a host to a number of motor­cycle events. Unfor­tu­nately, as the number of motor­cycles on the road has increased, the likelihood and frequency of colli­sions with other motor vehicles has also increased. Too often, motor­cycle accidents involve signif­icant bodily injury and loss to the rider. If you or a loved one is involved in a motor­cycle accident you should speak with a Jacksonville motor­cycle accident attorney.
Angelo Patacca is a Jacksonville motor­cycle accident attorney and a Florida Board Certified Civil Trial Lawyer. He is also a motor­cy­clist who stresses the impor­tance of safety for the riding public. He was recently profiled in Folio Weekly on motor­cycle safety, Hog-Wild.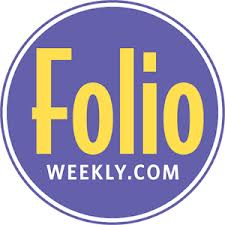 To lessen the risks associated with riding a motor­cycle, think "see and be seen." When approaching inter­sec­tions, antic­ipate and be prepared for "that car" about to make a left across your path. Using auxiliary or driving lights, in addition to your headlight, help motorists notice you from all the other traffic – same with hi-viz colored and reflective gear. Wear eye protection and a DOT-compliant helmet. Ride within your limits and always ride sober. Finally, stay out of a vehicle's blind spot and get away from any driver that is distracted with a cell phone.
According to the National Highway Traffic Safety Admin­is­tration (NHTSA), 4,612 motor­cy­clists were killed in 2011 and approx­i­mately 37% of those fatal crashes happened on the weekends during the months of March, April, and May.